What clients say about maggiegphoto!
I do not have enough good things to say about Maggie. She has been there to document every milestone in our lives - wedding, gender reveal, the birth of our daughter, and all of her milestone pics to date. She is always attentive and accepting to my crazy ideas and will spend extra time with me to make sure we get things perfect. She is THE BEST! I would never use anyone else so I think she is stuck with me for life. ;)
In booking photography for our wedding I was hesitant, as candidly, I'm typically not a fan of being in photos and hate the awkwardly posed, unnatural ones you often see. Upon meeting with Maggie, she immediately made us comfortable and was easy to work with. We held a mini 'engagement session' prior to the wedding to get a feel for each other and we had so much fun! Maggie made it comfortable and enjoyable, and wow, when the pictures came back I was shocked at how awesome they were. In the past I'd typically only like a couple of photos out of a whole shoot; with Maggie, it was opposite in that we loved nearly all the photos! She has a knack for creativity and catching those little moments.
On our wedding day, she and Stacy worked as a two-person team and were beyond fantastic! They helped keep everyone in line and on schedule, and again, caught the sweet moments and best shots. We had our dog, kids, crazy wedding party, and big mixed families and they did amazing with it all. I've only seen a few of the sneak peek shots so far but of the couple I've seen, I'm already beyond happy.
We will absolutely continue working with them in the future for family photos, etc. and I would recommend them both, without hesitation.
Thank you Maggie and Stacy for spending our day with us and capturing all the special moments in time!
Maggie is a beautiful person and photographer. Maggie reached out to me when my kids dad got killed 2 years ago and told me she would do a donation shoot for my family. what a beautiful thoughtful gift! the pictures are beyond what I hoped for and I'll be using Maggie's services always! thank you so much for being so kind and doing this for us! oxox much love to you!
I've known Maggie for some time now and have always been interested in her work, but never felt like I had the opportunity to book her for something worthwhile. A million years later, my boyfriend finally proposed (coincidentally just weeks after I had contacted her and told her I would be in touch because I had a feeling he was going to propose) and Maggie was one of the first people I contacted (because, well, I'm a planner and who cares if the date isn't for almost 2 years from now??). At the time, she was living and working in KC so it was a relief to know I was going to be working with an experienced and talented photographer because let's be honest, it can be a real crap shoot when looking for a legit photographer (#amiright).
From the first meeting down to the day of the wedding and even after the wedding, if I could describe my experience working with Maggie for an important, life-changing event in one word, it would be: easy. Maggie was available and quick to respond when I had questions, even when I knew she had a million things going on and even relocated back to Iowa, it was seamless. She picked out some great locations for our engagement photos (we had no real preference and basically said she could pick some places she liked to shoot), and even did a great job getting some shots with our energetic Bernese Mountain dog, Carl.
The day of the wedding was a lot of fun, and I'll cherish the memories Maggie and Jules were able to capture for many years to come. If you are looking for quality work, a responsive and creative individual, look no further.
If you are looking for a wedding photographer you will want to use Maggie. She is so easy to work with and will take any pictures you request - plus many more! You will be so happy with your wedding photos. Her turn around time is amazingly quick and the quality of her work will not disappoint. You will be thrilled with her work. She did my daughters wedding and we couldn't be happier. We love her photos!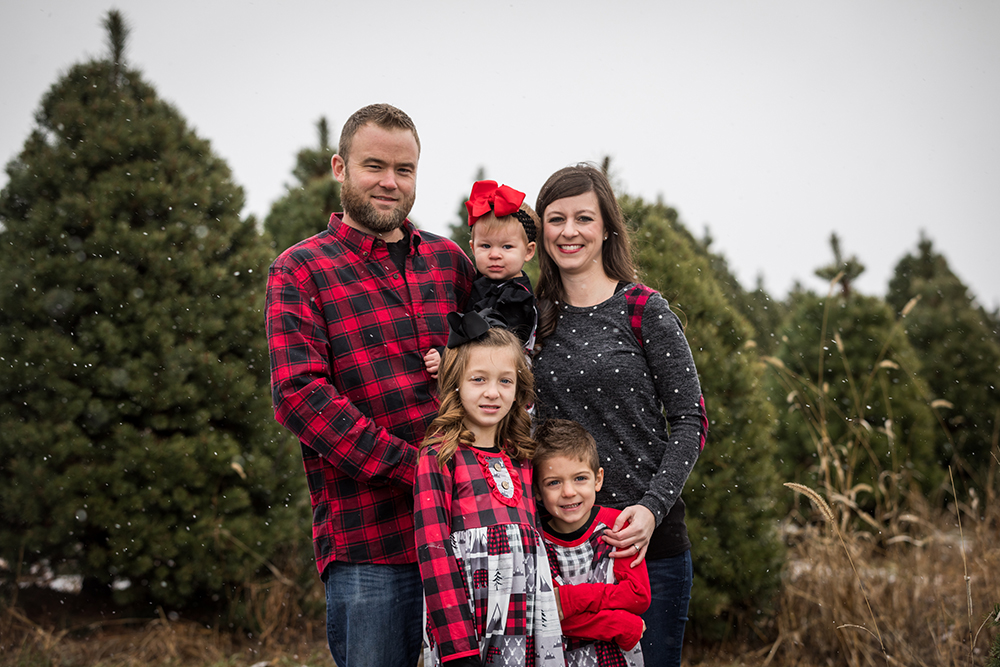 Maggie has been capturing my life with photos for years. Maternity and newborn photos for all three of my kids, holiday photos and all the milestones in between. She is awesome to work with, flexible with scheduling a shoot and patient during (especially with the kids!). She always makes sure I get all the poses I want and edits the final product beautifully. We love working with Maggie!
I found Maggie while searching for a photographer closer to Des Moines and as soon as I saw her work I knew I found one! Right after I got engaged she did our engagement photos and they turned out amazing! I can't wait for our Florida wedding in November!!
I have used Maggie for years to capture our family photos! Maggie did photos for our Christmas Cards, for our maternity pictures, for our children's monthly photos during their first year and then photos of our family too. Maggie has always been prompt and professional and delivered photos we love... Even when things 'don't go just right' with your little ones...she captures photos that make it look like it did!! We plan to continue to recommend and use Maggie for future shoots! She has always let me use my creative ideas to create the photos I really want!
Maggie has always done a fantastic job with my kiddos and family for pictures. She traveled with us down to Florida for our wedding and shot some amazing photos on Clearwater Beach. She has also taken all of my maternity, children's newborn until now pictures. They love her and so do we, thanks Maggie! <3
Maggie is the absolute best. We hired her for our engagement photos and our wedding photos and I wouldn't have changed it for the world. She captured the most special moments of our day that we will treasure for forever. She essentially created our wedding day timeline which was incredibly helpful and left us relieved with so much on our plate during the process of planning. She helped us learn how to pose and smile for pictures and kept us laughing and comfortable the whole time. She's spunky, funny, and most importantly a ridiculously kind hearted individual that I would (and will) absolutely use again and again to capture the most important moments of our lives!